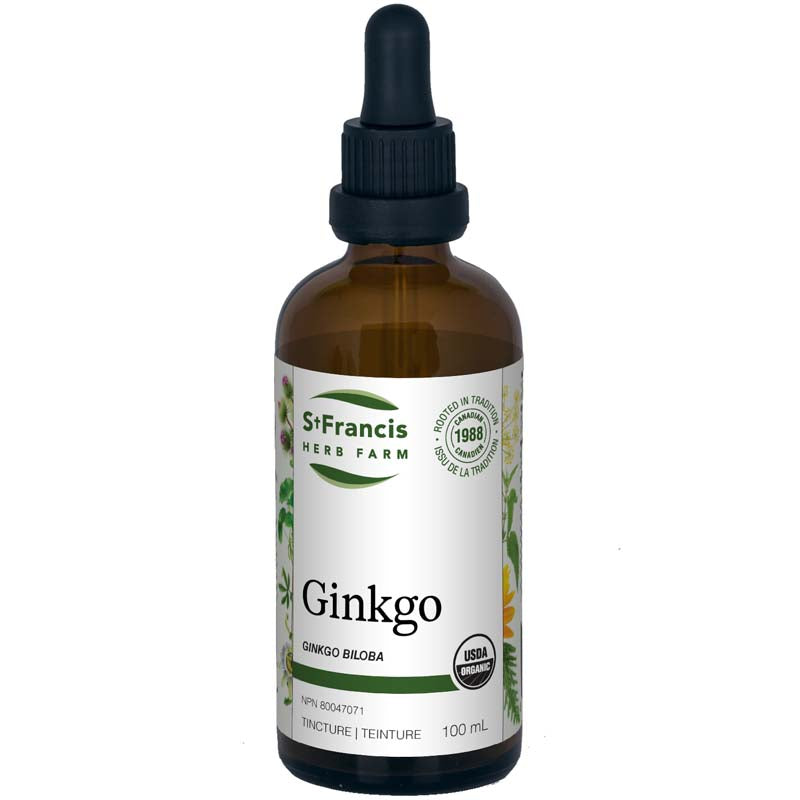 St. Francis Ginkgo Tincture 50 ml
---
Ginkgo leaf is used for vascular and mixed dementia, as well as Alzheimer's, and to treat conditions associated with cerebral vascular insufficiency, especially in the elderly, including memory loss, headache, tinnitus, vertigo, dizziness, difficulty concentrating, mood disturbances, and hearing disorders; it is also beneficial for improving cognitive behaviour and sleep patterns in patients with depression and for the prevention of winter depression.
Medicinal Ingredients: Ginkgo (Ginkgo biloba, leaf) 250 mg QCE (1:4)
Non-Medicinal Ingredients: Grain alcohol, Distilled water

Our Ginkgo leaves are Certified Organically Grown.
QCE = Quantity Crude Equivalent
Adults: Take 2 ml (60 drops) 3 times daily in a little water on an empty stomach.
---
Share this Product
---
More from this collection